back


Atlas — excerp from solo exhibition at Khm Gallery, Sweden.

The progression of the exhibited photographs, as you move through the gallery, follows a camera's exposure over time.
They start in the under-exposed and wordless, where all colours are driven out of the photographs. The movement ends in the narrator's normal state — in the colour blue as a kind of balance. The intensity and hue of the colours are directly derived from daylight and the camera's exposure. The viewer's passage through the gallery would be a movement through a colour scheme and thus a movement through time.


"Betragt det blå sagde du, og gjorde farven fri af himlen". Efter spaltningen bærer jeg mig selv ind i det blå. Jeg bliver igen en del af samlingen og en del af et atlas. Forbindelsen med billederne går via kroppen — farven er en egenskab af lys. Hvis farven var et rum jeg kunne ligge inden i, eller rummet du bevægede dig i var min krop. Jeg venter på sekundet det kammer over. Halleluja.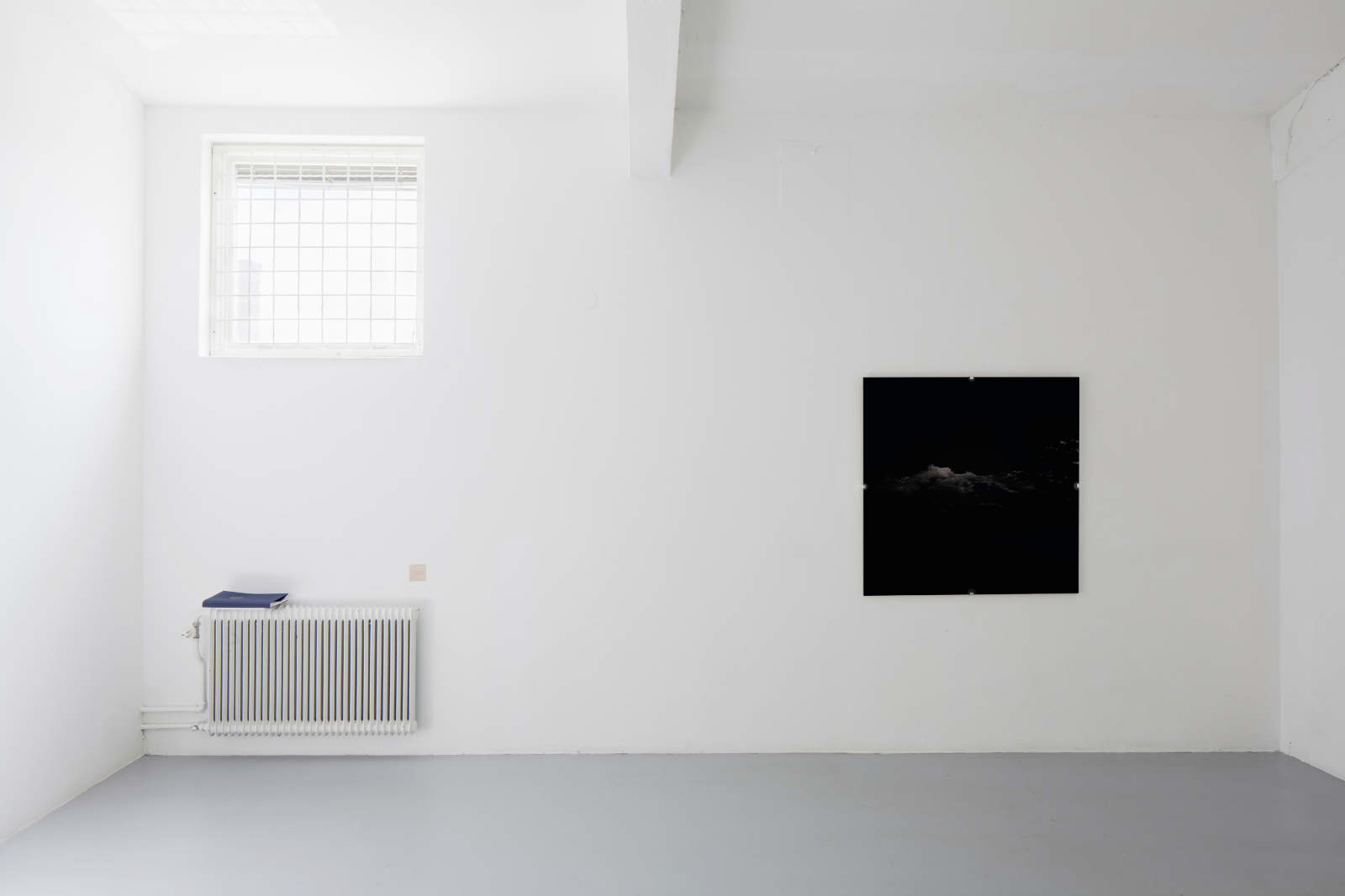 untitled (wave), 2017 — analogue colour photography, digitally printed 100x100 cm
untitled (interior), 2017 — analogue colour photography, digitally printed 100x100 cm



snylter (parasite), 2017 — post-it text fragments (hvis ord er begyndelse)

untitled, 2017 — analogue colour photography, digitally printed 100x100 cm


atlas, 2017 — publication, 68 pages, 13 unfolding maps. made in collaboration with tacet press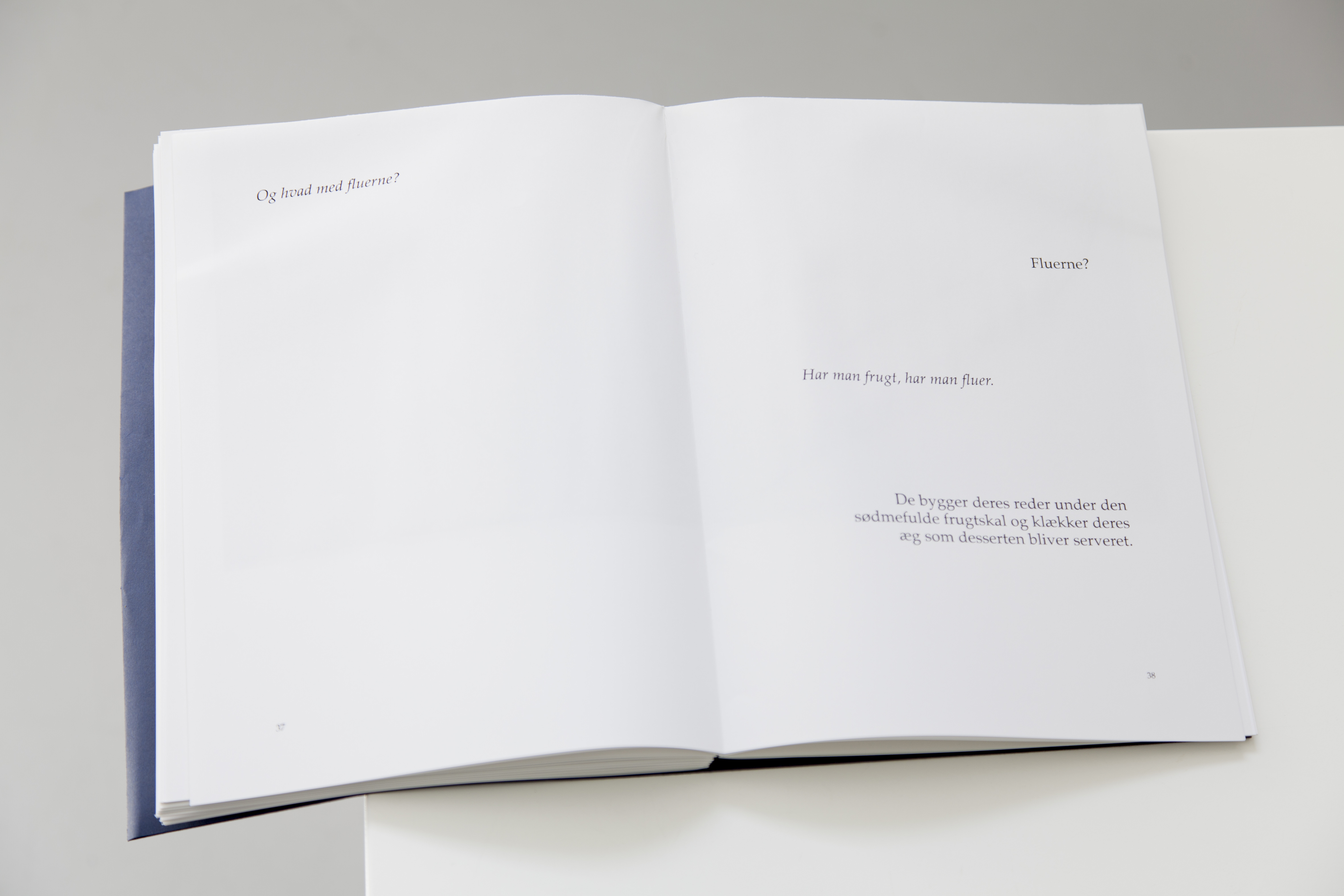 installation view. circuit I & II, 2017

snylter (parasite), 2017 — post-it text fragments
(det antimonumentale i et ansigt — et smiler bryder ud, brister, pakkes sammen)

cartography II, 2017 — analogue colour photography
diptych, 2017 — analogue colour photography in 2 parts. digitally printed.
each part 105x105 cm (105x210 cm total framed work)

cartography II, 2017 — analogue colour photography

cartography I & II, 2017 — analogue colour photography in 4 parts. digitally printed.
each part 100x100 cm (200x200 cm total framed work)

cartography I, 2017 — analogue colour photography in 4 parts. digitally printed.
each part 100x100 cm (200x200 cm total framed work)

snylter (parasite), 2017 — post-it text fragments.
(hvis farve var et rum jeg kunne ligge inden i det, eller rummet du gik i var min krop)