SVOVLGUL SOL

Analogue photograph. Print on Epson Luster, acryllic mounting. 145 x 145 cm

Installation view:
Showpiece, Galleri Nicolai Wallner (Copenhagen, DK), 2018.
Curated by pro.tempore.art
The photographic work Svovlgul Sol was originally made for the publication 'Atlas' (published by Tacet Press), an artist-book that combined diary entries with notes on colours, geographic- and linguistic navigation. Like cartographic maps in an atlas, the publication contained 13 unfolding photographs that had been shot over the course of a year.
The structure of the publication was a colour schematic that gradually went from dark and underexposed photographs towards brighter and more colourful ones and thus culminating in Svovlgul Sol –an overexposed and burned out landscape.

This version of Svovlgul Sol was produced for the Showpiece exhibition at Galleri Nicolai Wallner, curated by pro tempore.art.
Showpiece was an exhibition in motion, presenting artworks within the structural framework of a somewhat performative presentation.
For this exhibition, Pro tempore.art was interested in exploring how it becomes increasingly more difficult to distinguish between an artist and their piece and the relationship between them. The show was therefore an experiment in exposure and what it means to be exposed as artwork and artist simultaneously.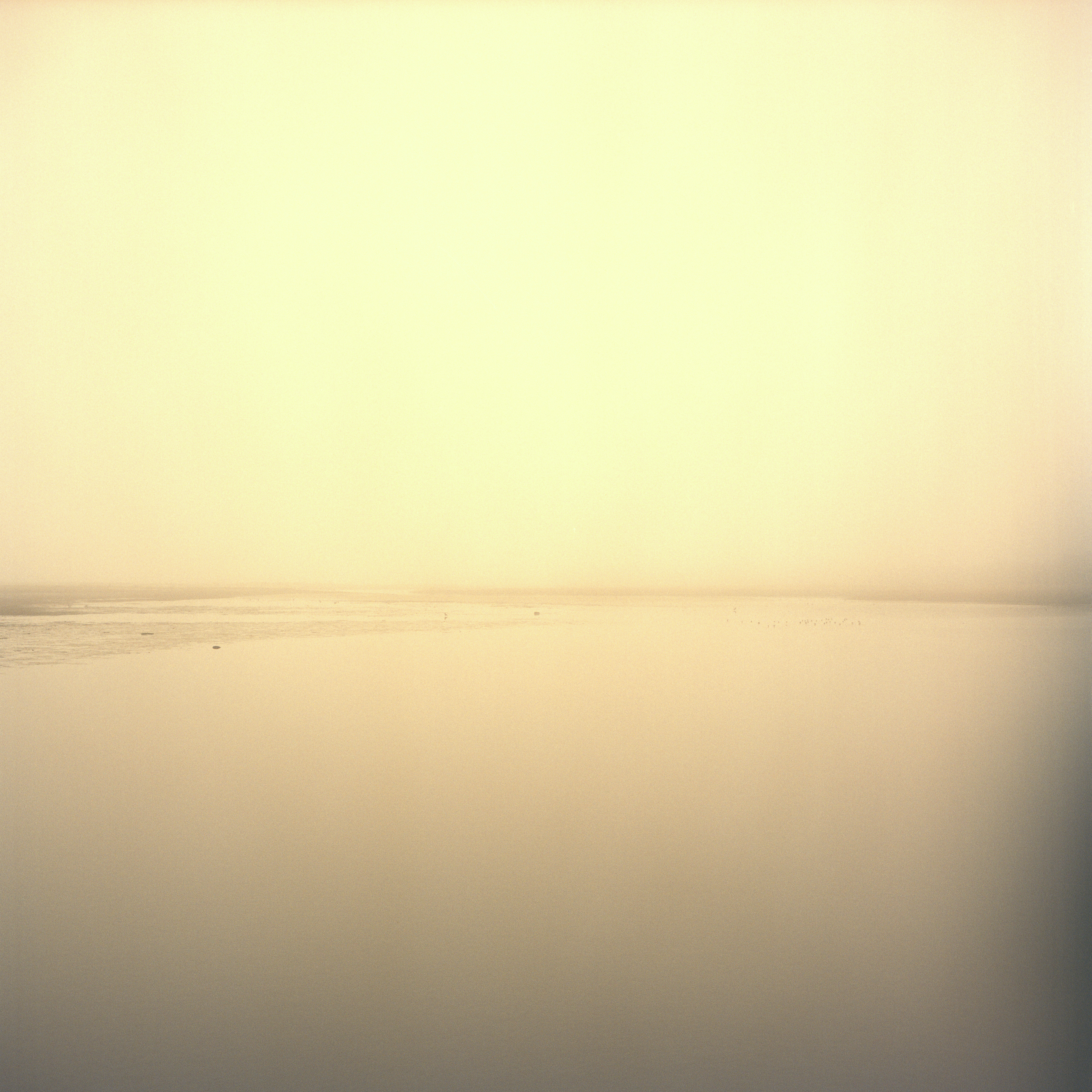 From the exhibition catalogue. Photo by Niklas Adrian Vindelev


From opening performance at Galleri Nicolai Wallner