Bella Fortuna

Analogue photography, digital collage,
print on Epson luster, mount on Dibond.
Dimensions variable.

Solo exhibition at Udstillingsstedet Sydhavn Station, Copenhagen, DK (2021)



Bella Fortuna is a solo exhibition centered around the release of the mash-up magazine Bella Fortuna Magazine

In the exhibition, loose snapshots are set up next to personal and, at times, total-dissolvements of photographed landscapes. The exhibition can be seen as a minor pause in a longer study of: what constitutes a linguistic or poetic landscape vs. a physical landscape? And, is it possible for landscape photography and abstraction to have a political dimension today and a real transformative potential?

The work the exhibition takes as its starting point is the mash-up publication Bella Fortuna. This imitation of a magazine deals with topics such as the flow of news streams through your everyday life, and how they stay and take up space in your head. The magazine has collected and processed some of the forecasts that are made for the future, whether they define natural policy upheavals or tomorrow's weather forecast. The exhibition touches on how humans adapt to changing conditions and how, through an empathic approach to meteorology and landscape, one can relate to and visit other ecosystems across the globe. The world wants to see itself, writes the author Inger Christensen. A global desire to take a step back and reflect on oneself and one's surroundings.

The title of the exhibition means 'good luck' and is a reminder to all of us that luck –and perhaps a touch of solidarity­– is needed from all of us to face the coming forecasts for a future that is constantly getting one step closer.
Installation view. Bella Fortuna, 2021. Photo by Jenny Sundby Slow, grow, sunrise, 2021. Analogue photography on Epson Luster
80x120 cm
Installation view. Bella Fortuna, 2021. Photo by Jenny Sundby
Peaches, 2021. Analogue photography on Epson Luster
framed 30x40 cm. Photo by Jenny Sundby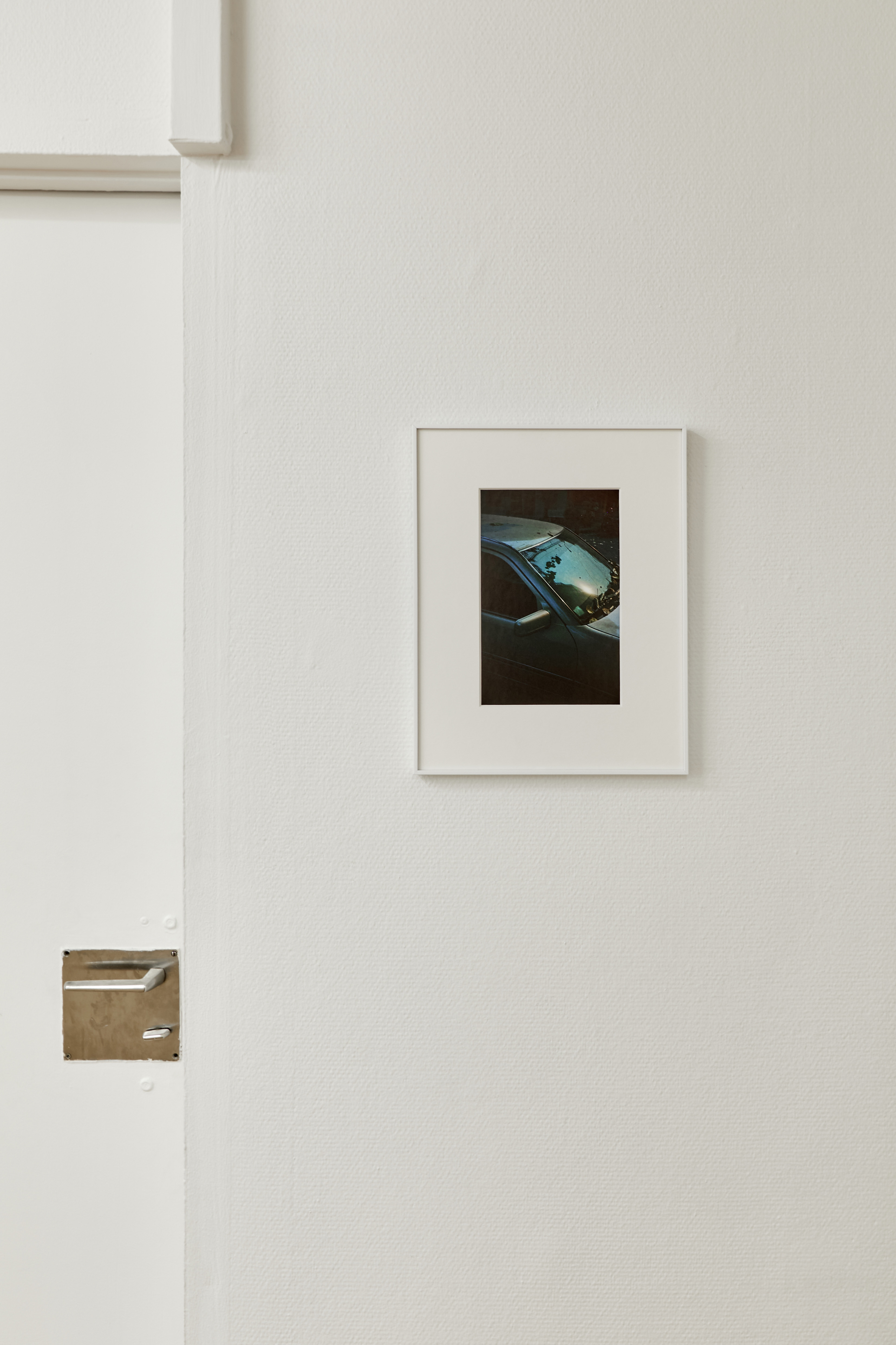 If Not Now, 2021. Analogue photography on Epson Luster
framed 30x40 cm. Photo by Jenny Sundby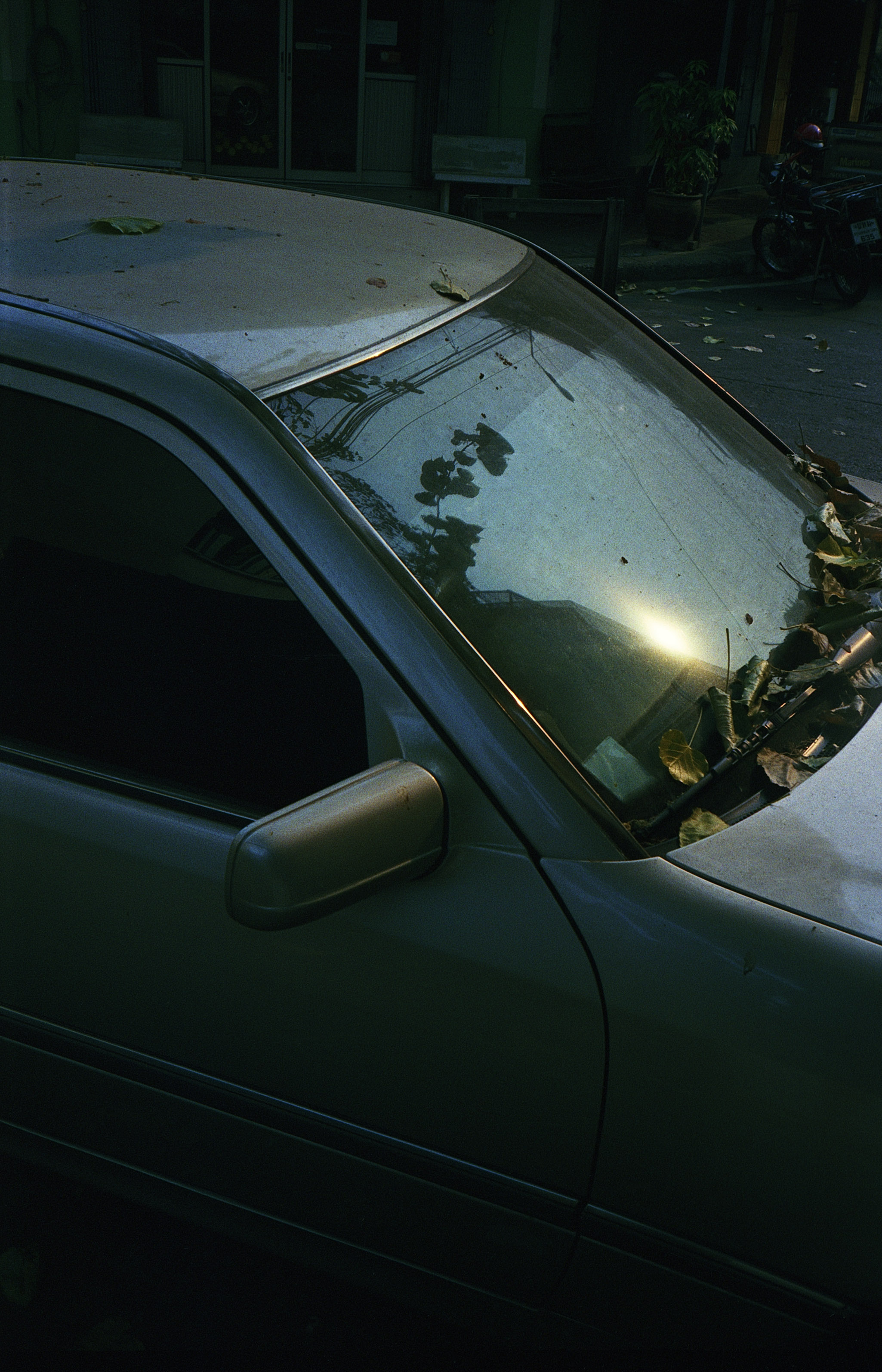 If Not Now, 2021
Installation view. Bella Fortuna, 2021. Photo by Jenny Sundby
Falling City, 2021. Analogue photography on Epson Luster
framed 30x40 cm. Photo by Jenny Sundby
Weather Report, 2021. Analogue photography on Epson Luster
80x120 cm. Photo by Jenny Sundby
Installation view. Bella Fortuna, 2021. Photo by Jenny Sundby
Installation view. Bella Fortuna, 2021 . Photo by Jenny Sundby
16 Conceptions on the Here, Now and Onward, 2021.
Analogue photography, inkjet on paper, 80x120 cm
16 Conceptions on the Here, Now and Onward, 2021.
Analogue photography, inkjet on paper, 80x120 cm
16 Conceptions on the Here, Now and Onward, 2021.
Analogue photography, inkjet on paper, 80x120 cm
16 Conceptions on the Here, Now and Onward, 2021.
Analogue photography, digital collage, inkjet on paper, 80x120 cm
16 Conceptions on the Here, Now and Onward, 2021.
Analogue photography, inkjet on paper, 80x120 cm
Installation view. Bella Fortuna, 2021. Photo by Jenny Sundby
Installation view. Bella Fortuna, 2021. Photo by Jenny Sundby
16 Conceptions on the Here, Now and Onward, 2021.
Analogue photography, digital collage, inkjet on wallpaper, 200x200 cm